Fringe cleaning is considered the final step that is carried out as soon as the carpet is totally dried out. Our own unique edge tool assures that the fringe of your rug is going to be neat and white. Along with an accurate hand washed rug, no harsh chemical substances or bleach will be utilized.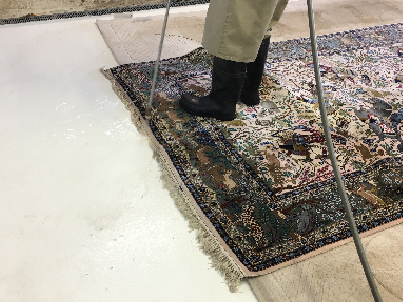 Our technician may clean the edge on your carpet right up until they are straight, thus combing all of them and separating the edges. Just in case that the edge is worn-out or even impaired, our full-time restoration expert may re-weave or even replace the actual fringe, fixing your own rug to look the way it is supposed to look, therefore stunning as well as freshly washed. The final thing we perform is actually to groom the fringes of the recently hand washed and dried out rug.
We will guarantee that the pile is brushed along with an additional tool particularly designed to bring the actual pile of the carpet. Following this last procedure, the carpet will then be covered with paper to be delivered or picked up by the customer.